Attention-Deficit/Hyperactivity Disorder (ADHD)
Do you find it hard to pay attention? Do you feel the need to move constantly during times when you shouldn't? Do you find yourself constantly interrupting others? If these issues are ongoing and you feel that they are negatively impacting your daily life, it could be a sign of attention-deficit/hyperactivity disorder (ADHD).

People with ADHD may have trouble paying attention, controlling impulsive behaviors (may act without thinking about what the result will be), or be overly active. Although ADHD can't be cured, it can be successfully managed and some symptoms may improve as the child ages.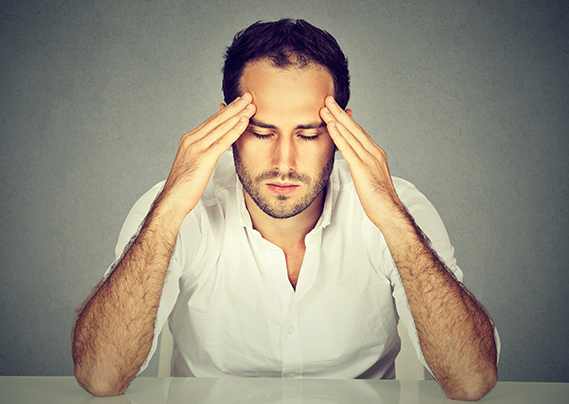 Treatments for ADHD and what to expect
When a child is diagnosed with attention-deficit/hyperactivity disorder (ADHD), parents often have concerns about which treatment is right for their child. ADHD can be managed with the right treatment. There are many treatment options, and what works best can depend on the individual child and family. To find the best options, it is recommended that parents work closely with others involved in their child's life—healthcare providers, therapists, teachers, coaches, and other family members.

Types of treatment for ADHD include Behavior therapy, including training for parents; and Medications.
Healthcare providers use the guidelines in the American Psychiatric Association's Diagnostic and Statistical Manual, Fifth Edition (DSM-5)1, to help diagnose ADHD. This diagnostic standard helps ensure that people are appropriately diagnosed and treated for ADHD. Using the same standard across communities can also help determine how many children have ADHD, and how public health is impacted by this condition.
Types of treatment for ADHD include Behavior therapy, including training for parents; and Medications. Medication can help children manage their ADHD symptoms in their everyday life and can help them control the behaviors that cause difficulties with family, friends, and at school.
Evaluate children and adolescents ages 4 to 18 years for ADHD if they are having academic or behavioral problems and show inattention, hyperactivity, or impulsivity. Get reports on the child's symptoms from parents or guardians, school staff, and mental health workers involved with their care, and get information from the child or adolescent as well. For more details, begin your online visit today so that Hawt trained physician could evaluate your child and prescribe the appropriate cause of treatment.
We offer everything from online evaluation to fast treatment delivery using our three simple approaches:

NO DOWNLOAD REQUIRED
With accessibility in mind, we have made Hawt Telehealth extremely simple and easy to use for both you and your family.

ANSWER HEALTH QUESTIONS
Tell us about your symptoms, medical history, and lifestyle. Receive an invite from our physician for an online
consultation and you
are all set!

WE ARE HIPAA COMPLIANT
Hawt uses encrypted point-to-point connections and a BAA is included with signup. HIPAA-compliant and secure for your telemedicine needs.